CHRA will be screening Mirt Sost Shi Amit / Harvest: 3,000 Years (1976) by Ethiopian filmmaker Haile Gerima on Tuesday, April 5th, 5:30pm EDT at Weis Cinema, Bard College. The event is free and open to the public. The film screening will be followed by post-screening discussions.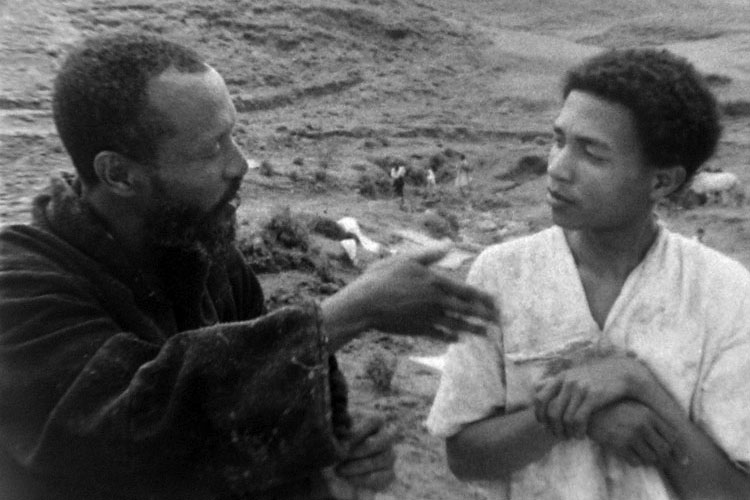 Mirt Sost Shi Amit / Harvest: 3,000 Years is Part three of public film screening series Imaging Land, Labor, and Infrastructure organized by CHRA's 2021-22 Fellow Nadine Fattaleh. Hosted in the Hudson Valley and online, the series considers the politics and poetics of visibility in the Global South and the complex ways in which moving images of agricultural labor, large-scale dams, and rural dispossession constitute a fragmentary audio-visual archive conversant with the circulation of ideas around Third Cinema.
A network of Ciné-Clubs in Syria, convened by Omar Amiralay (1944-2011) and other veteran filmmakers, were unique spaces for the circulation of politicized images in the age of celluloid. They brought together artists, intellectuals, and enthusiasts interested in watching and debating the relationship between cinema and radical politics. In this light, the program will feature the film by Haile Gerima, which follows Omar Amiralay's shorts (March 18), screened at Upstate Films at Rhinebeck, NY, and contemporaneous works by Ateyyat El Abnoudy (1939-2018) (April 5), screened online. The series develops a conversation about innovative aesthetics from the moment of the 1970s that mediate narratives of marginalized and exploited communities. The film program seeks to recreate an intimate space for dialogue around the transformative possibilities of cinema, then and now, in global struggles around land, labor and infrastructure. The series will culminate in a roundtable discussion later in the Spring. All events are free and open to the public.