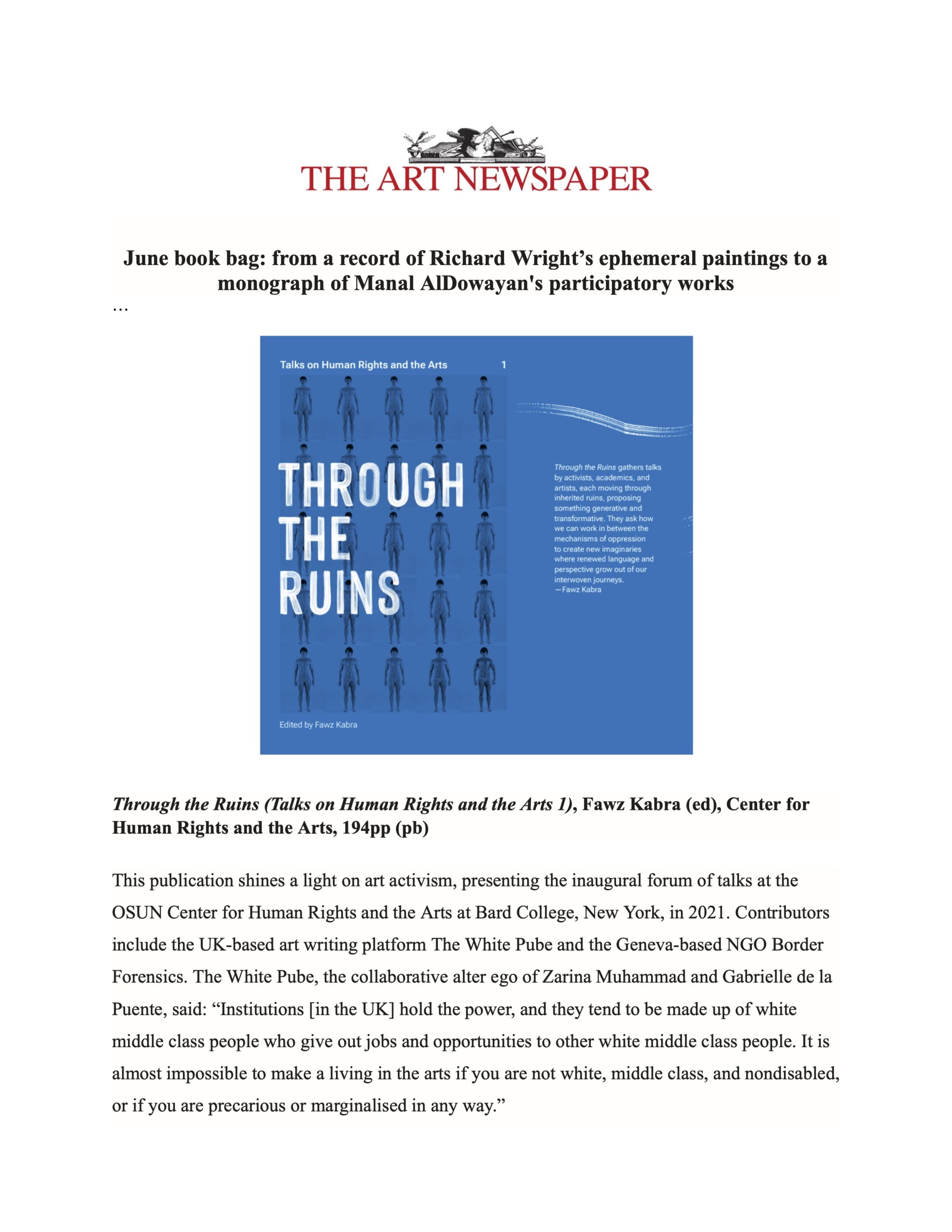 Recommended in the Art Newspaper's Book Club, Through the Ruins: Talks on Human Rights and the Arts 1, brings together activists, scholars, and artists working at the intersection of human rights and the arts. 
Through the Ruins is based on the first year of public talks at CHRA by Ashmina Ranjit, Border Forensics, Cassils, Emily Johnson, Faustin Linyekula, Hamed Sinno, Mark Sealy, and the White Pube; edited by Fawz Kabra with a foreword by Tania El Khoury.
Digital version available on our site or for purchase in print via booksellers (Bookshop, Amazon, Barnes & Noble, etc).