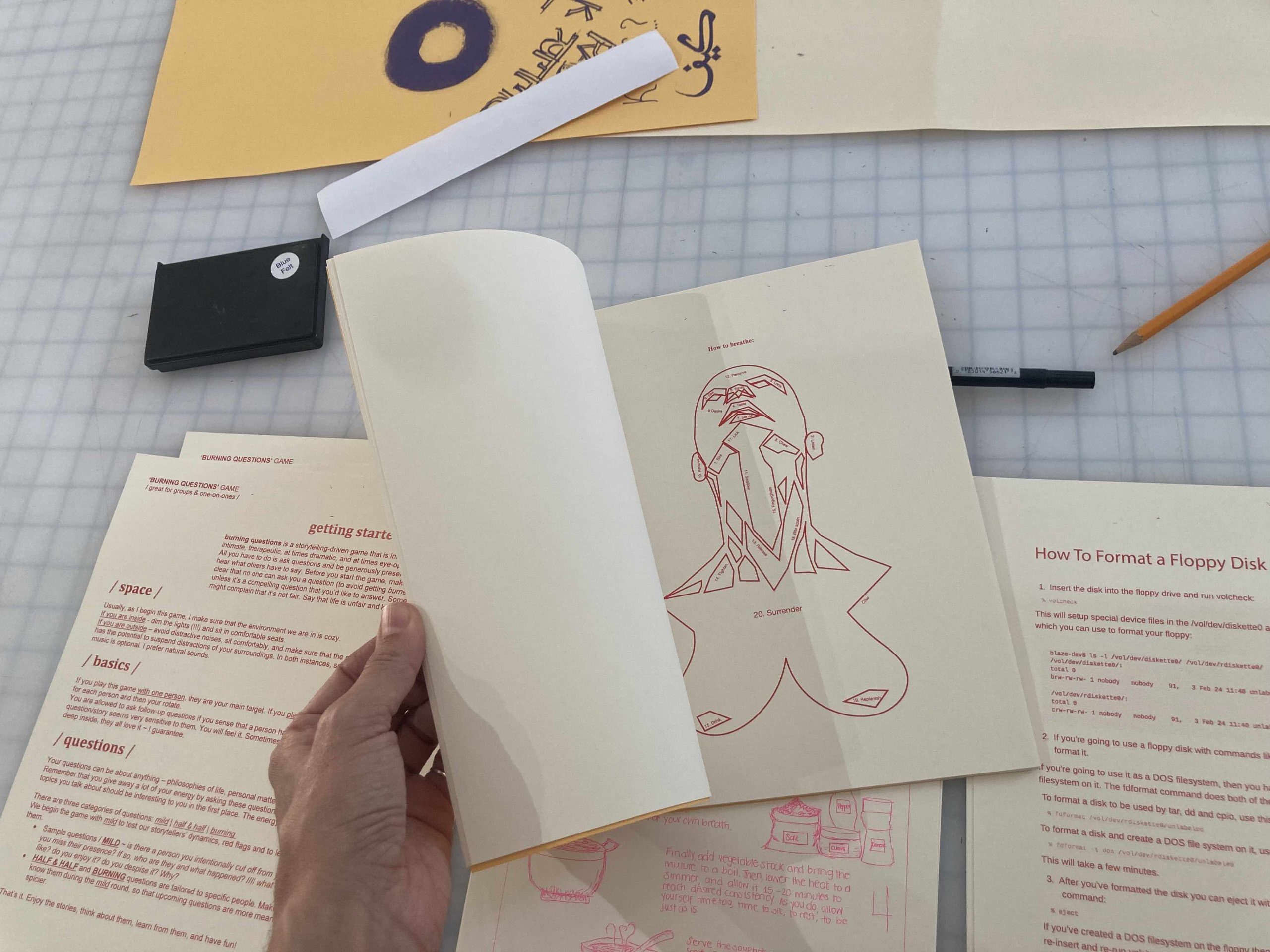 This October, as part of their Politics of Interactive Art (HRA 501) course with Tania El Khoury, first-year M.A. students participated in a special workshop at Eureka!, an arts center based in Kingston, NY. Eureka! hosts an artist residency program as well as a variety of events and workshops, all of which focus on supporting practitioners working at the intersection of art and social justice.
Organized by CHRA team member and artist Polina Malikin, the field trip gave students the opportunity to meet with several artists and community organizers, explore the studios and archives at Eureka! House, create a collaborative book, and prepare and enjoy a communal feast.
The field trip began with a tour of the Eureka! house and its suite of studios, which include facilities for photography, printmaking, bookmaking, and ceramics. Sam Leibert and Eden Sela, artists, organizers, and directors of Eureka!, introduced the work of previous artists-in-residence as well as the extensive library of artist-made books. 
Leibert talked about his work related to an exhibition of Ben Wigfall at the Dorsky Museum. In response to Wigfall's community-based art practice, Leibert is working with young people at D.R.A.W., a community arts education program in Kingston, to create work that resonates with the show.
Sela shared about her collaborations with sex workers, strippers, and exotic dancers. Sela has worked with individuals and organizations to advocate for labor rights and respect in the industry, as well as to create artwork and books that explore the personal and political dimensions of sex work.
Current artists-in-residence DonChristian Jones and Jake Robbins presented an artist talk that focused on their work with the activist collective Public Assistants, a mutual aid network, design lab, and resistance hub in New York City. Jones and Robnins talked about the urgency and community responsiveness that informed the project, which was founded in 2020 in response to the COVID-19 pandemic as well as local and global socio-political uprisings. In addition to community programming such as free bike repair, a community garden, and hot meal distribution, the team of artists, makers, organizers, and builders at Public Assistants also created installations, protest banners, and apparel.
Students also met and worked with Jen Chantrtanapichate, an artist, climate activist, community organizer, and Deputy Director at Sixth Street Community Center. Using locally sourced ingredients, Chantrtanapichate led the students in the creation of a shared meal as the culmination of the visit. Chantrtanapichate shared how she has used her love of cooking to create countless community meals, and to support mutual aid projects in New York City and the Hudson Valley.
The field trip ended with the group enjoying a meal and a risograph-printed book, both of which were created collaboratively on site during the visit.
The M.A. program at the OSUN Center for Human Rights and the Arts seeks to provide a rich, holistic experience grounded in research, practice, and community engagement. Experiential learning opportunities such as this one form a critical part of the M.A. program curriculum. Each semester, CHRA organizes different field trips, guest visits, and cultural activities as part of the M.A. student experience.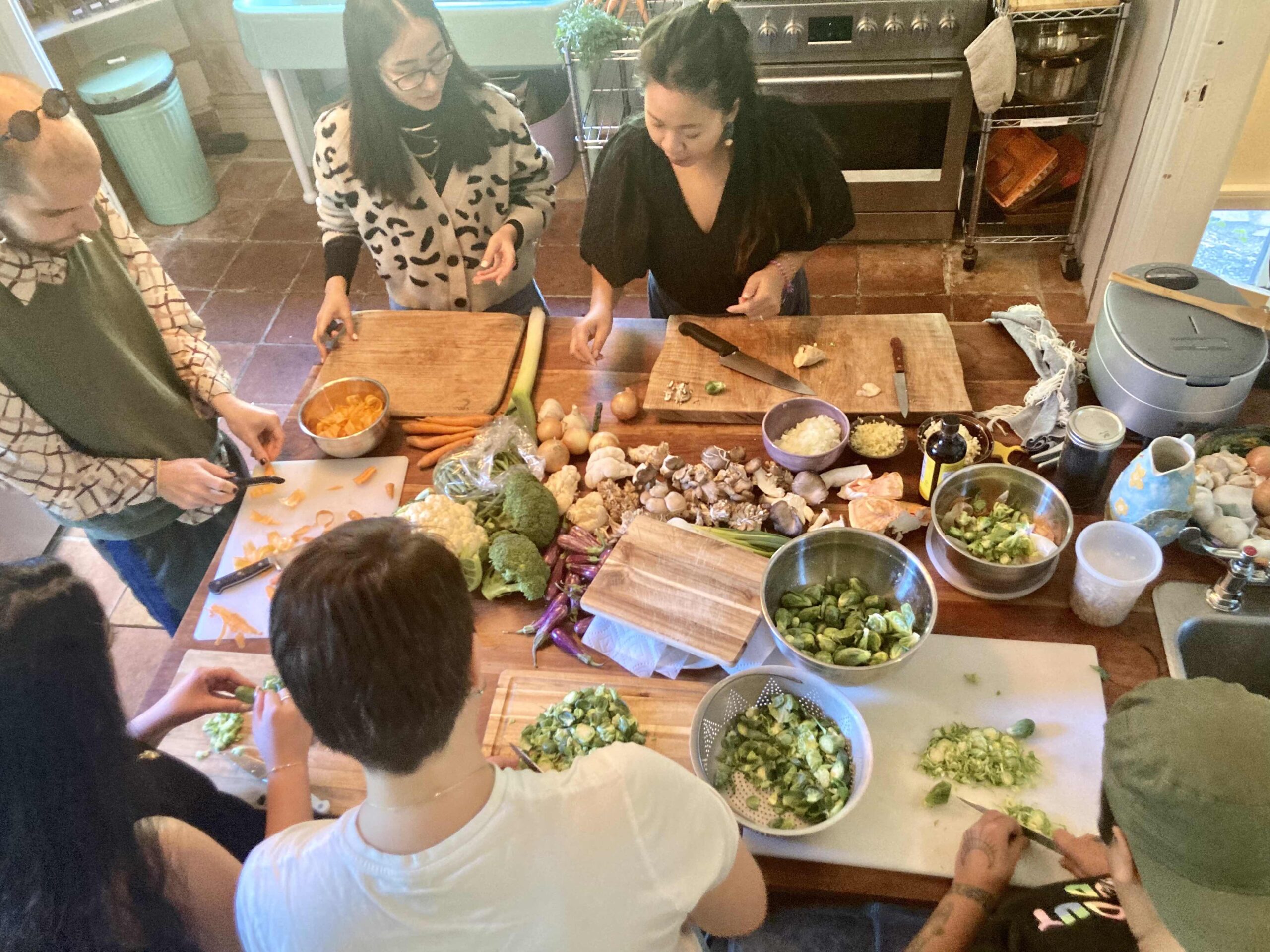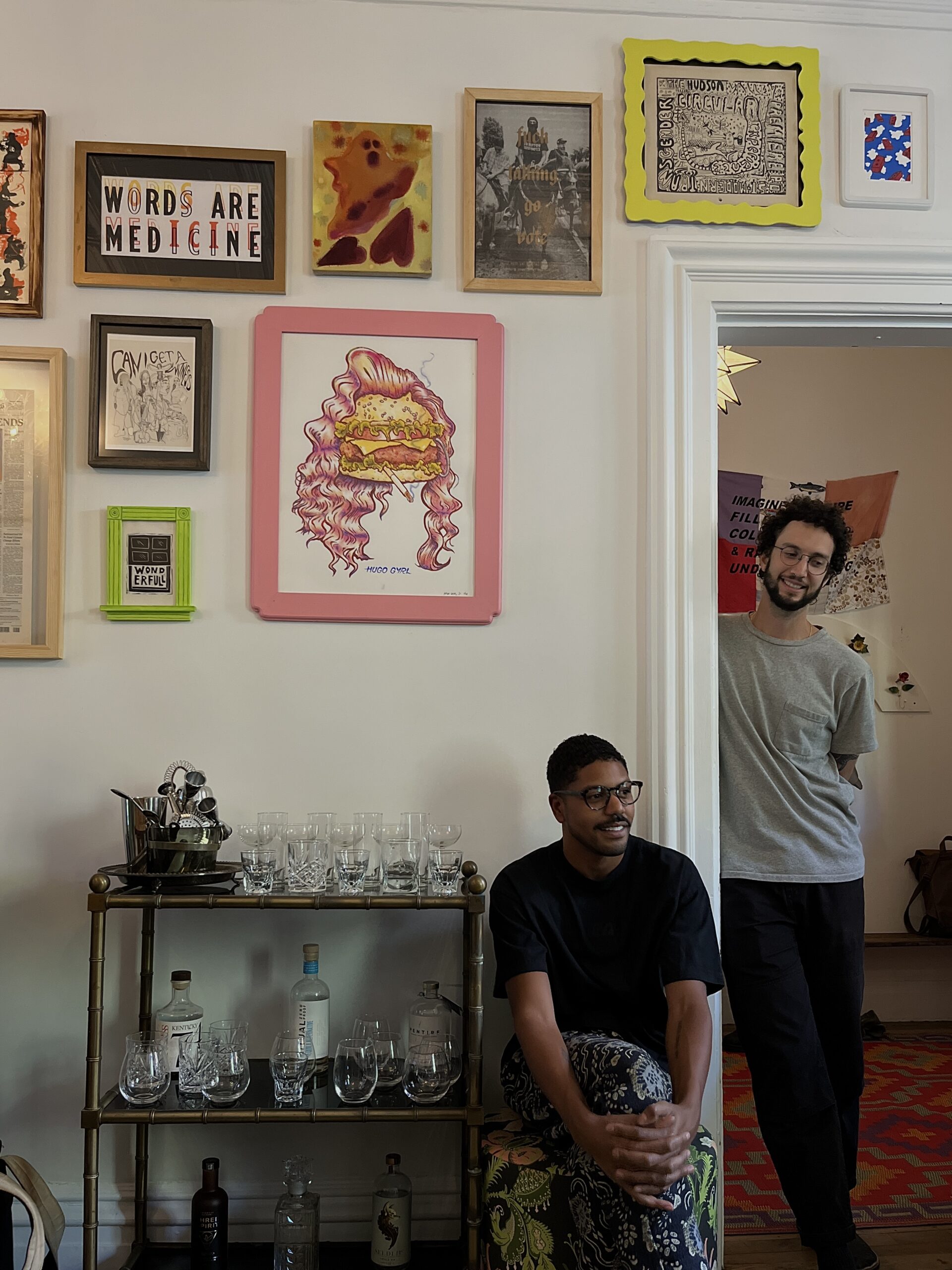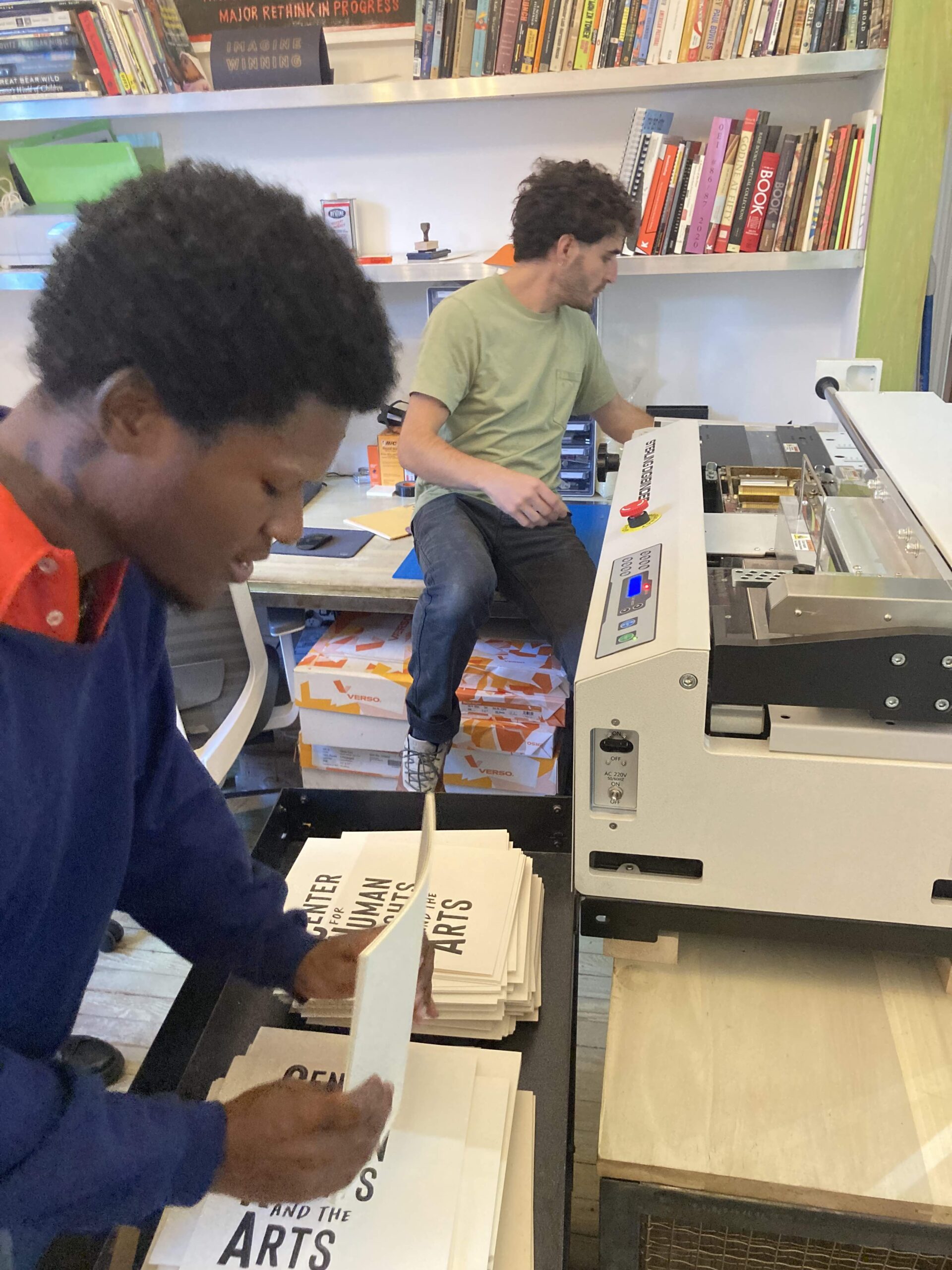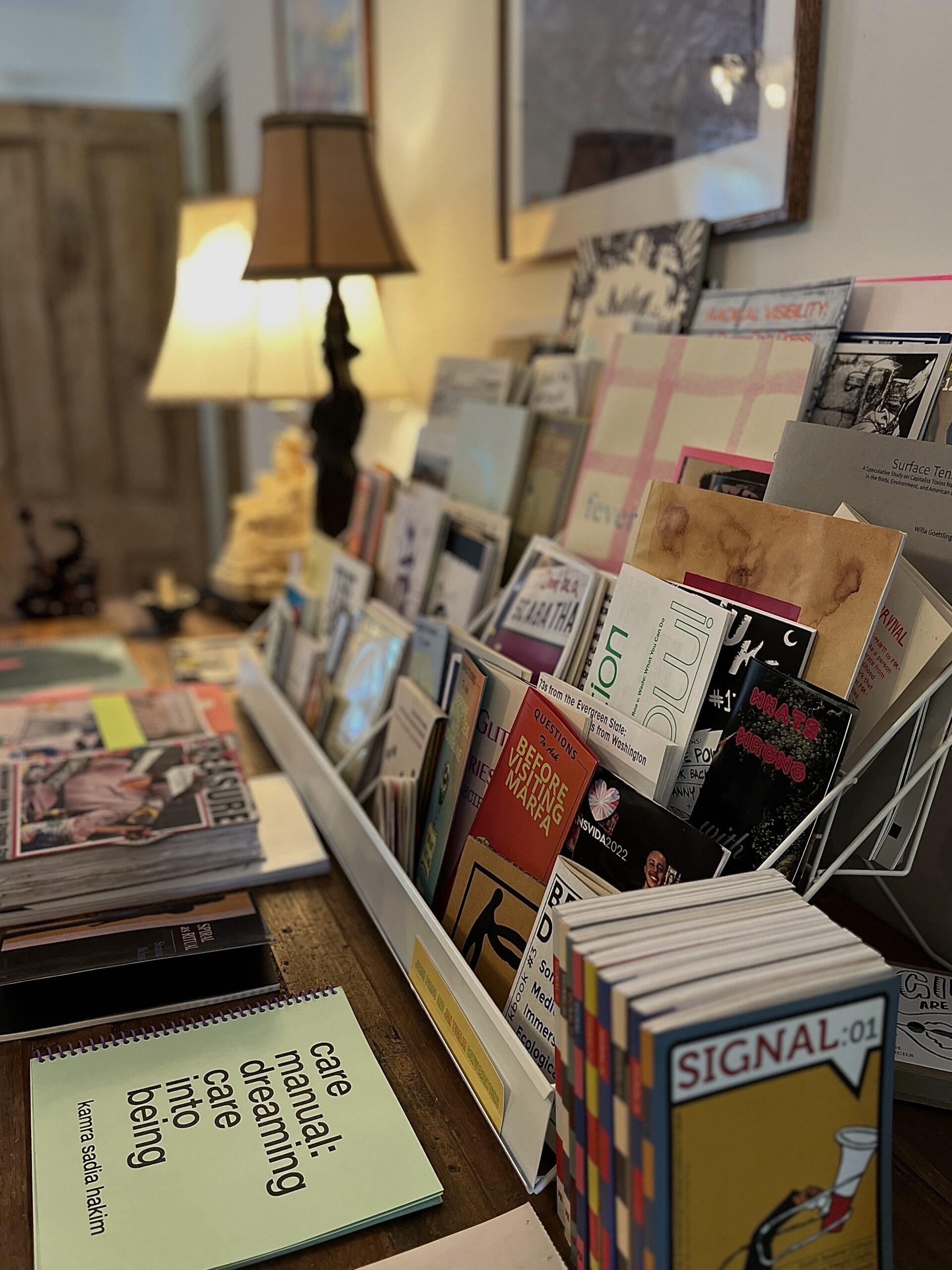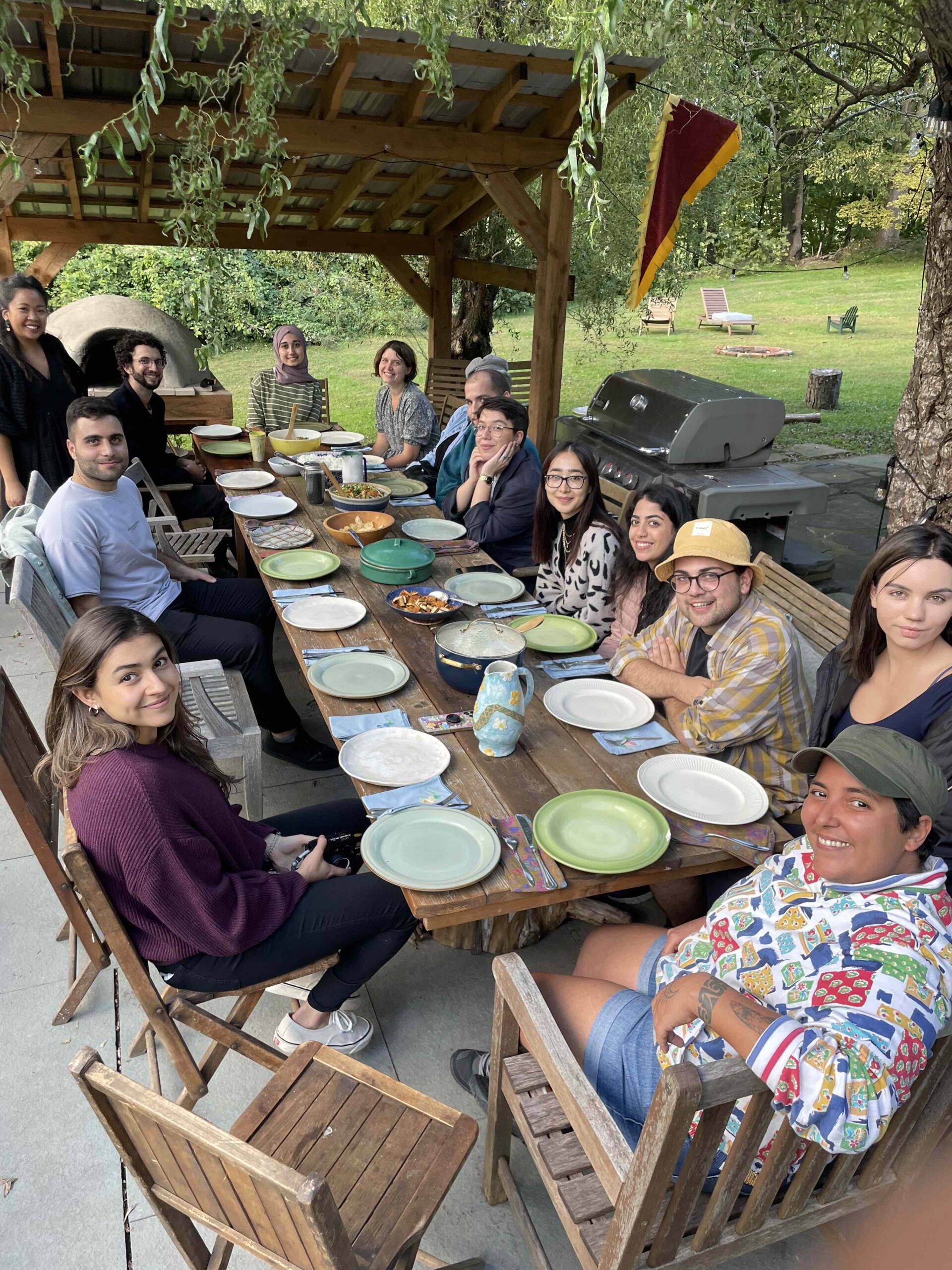 Photos by Anastasia Dzutstsati and Polina Malikin
A page by Ciko Sidzumo HRA '24 from the collectively produced book.

Students cooking with Jen Chantrtanapichate.

DonChristian Jones and

Jake Robbins, Eureka! artists-in-residence,

talk about their work.

Sam Leibert (Eureka! director) and Immanuel Williams HRA '24 in production.

The Eureka! Library.

The well-earned group feast.