The Margarita Kuchma Project Award selection committee has named two final winning projects: "The Columbia Project" and "Project MA3: Masanse Na Mayouthman (From Violence to Co-existence)."
"The Columbia Project" is a multimedia arts mentorship collective where incarcerated artists are given the opportunity to define their own voices. The project is led by Bard Annandale students Anna Schupack '22 and Sarah Soucek '22. The students worked with high school and college-age incarcerated women and non-binary individuals to facilitate an exhibition of their artwork at the Foreland Contemporary Arts Campus in Catskill, New York.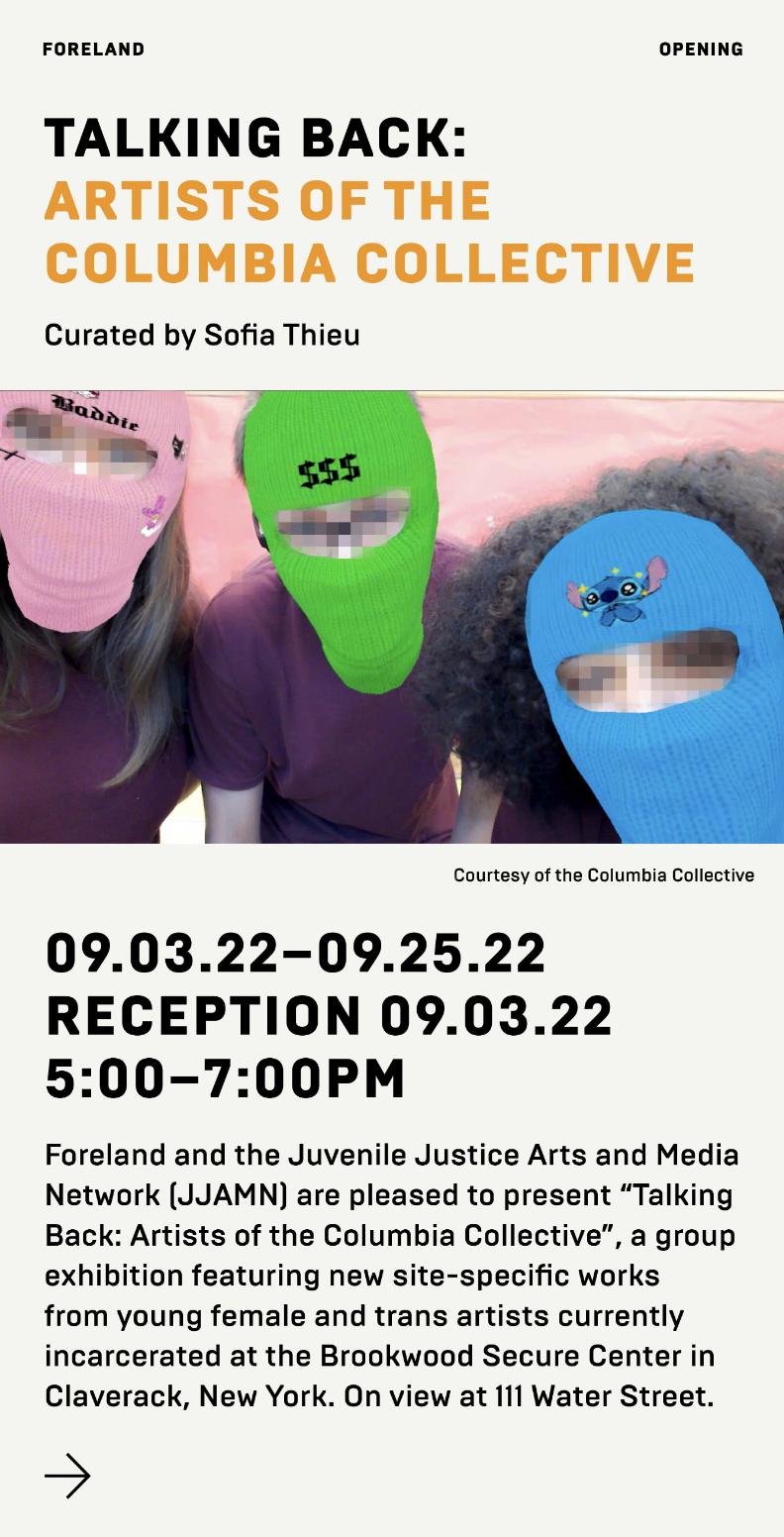 "Project MA3: Masanse Na Mayouthman" focuses on community engagement as a working solution to police brutality in Soweto slums in Embakasi, Nairobi. The project is initiated by Bard College Berlin students Michael Nyakundi '23 and Abdullah Naseer '23. Their project cultivates restorative justice measures by bringing together police representatives and youth representatives through workshops and community engagements.
Organized by Bard's Human Rights Project, the Margarita Kuchma Project Award was created in honor of Margarita Kuchma, a former MA student at the OSUN Center for Human Rights and the Arts who was passionate about confronting injustice head-on. The award supports a real-world, student-led project that addresses fundamental issues of equality, freedom, social justice, civil rights, and human rights. Currently enrolled students and recent alumni/ae from across the Bard network, including Al Quds, Bard Berlin, AUCA, Bard Annandale, were invited to apply.
Read more about the Kuchma Award and this year's finalists here.