Launch Event
---
Putting the Cooker on Low
May 6, 2022 @ 12:00 pm

-

1:30 pm

Virtual Event
World premiere of a CHRA digital commission, featuring a Q&A with artist Ama Josephine Budge and writer Dr. Chelsea M. Frazier, moderated by Dr. J.T. Roane (Arizona State University).
Putting the Cooker on Low explores the daily rituals that allow Black women, femmes and non-binary folk to keep creating in the midst of spiritual, emotional, familial, societal and ecological crises. Putting the Cooker on Low intimates that which happens in the simmer and bubble, on the back burner and the top oven, in the side eye and the hot pot. Thinking with an ancestry of Black feminist petitions for self-preservation, this visual essay works to make visible and then unsettle the ways in which Black womxn artists internalize value-(as)-labour-(as)-capital. The cracks, crevasses and slippages these anti-erotic modes of survival engender – as felt by both human and non-human ecologies – remain forced from view until they become black holes, into which we are swallowed and disappear. Often without a trace. It is with the cooker on low, that resistance might reduce into potency. It is with the cooker on low that we never run out of gas.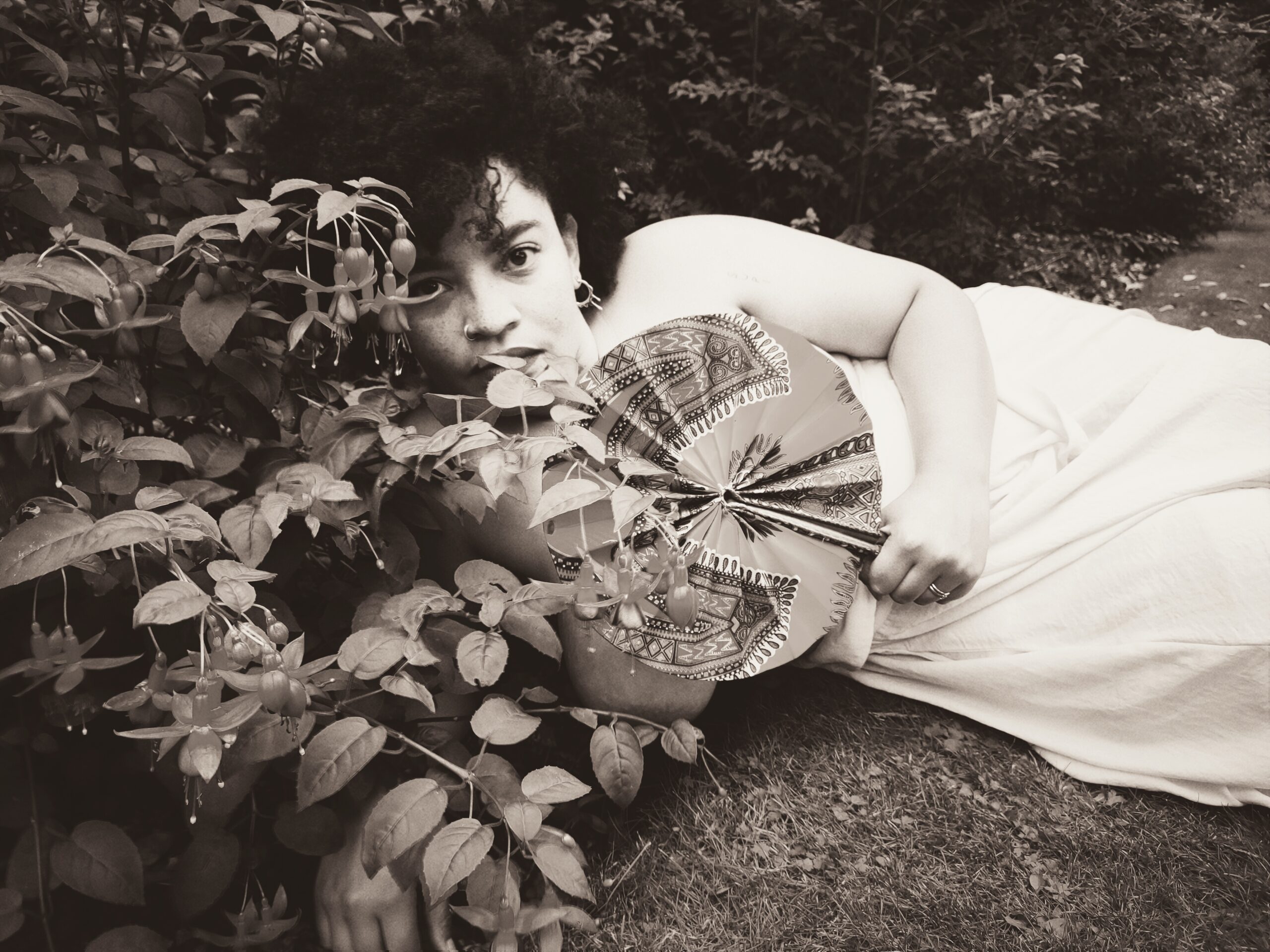 Ama Josephine Budge is a Speculative Writer, Artist, Curator and Pleasure Activist whose praxis navigates intimate explorations of race, art, ecology and feminism, working to catalyse social justice, environmental evolutions and troublesomely queered identities. Ama is the recipient of the 2020 Local, International and Planetary Fictions Fellowship with Curatorial Frame (Helsinki) and EVA International (Limerick), and will be researching the topic Pleasurable Ecologies – Formations of Care: Curation as Future-building. Ama is also a member of Queer Ecologies 2020, initiator of the Apocalypse Reading Room installation project, and her visual art has been shown and commissioned at Artsadmin, London; Jupiter Artland, Edinburgh; Casco Art Institute, Utrecht; Ingestre Orangery, Stafford and more. Ama is also a PhD researcher in Psychosocial Studies with Dr. Gail Lewis at Birkbeck University of London. Ama's research takes a queer, decolonial approach to challenging climate colonialism, with a particular focus on inherently environmentalist pleasure practices in Ghana and across the Black diaspora. Ama is the 2020/21 Keith Haring Fellow in Art and Activism with BARD College and convened The Art of Not Doing conference in 2019 at Birkbeck University of London, and I/Mages of Tomorrow anti-conference at Goldsmiths University in 2017. 
Chelsea Mikael Frazier is a Black feminist ecocritic, writing, researching, and teaching at the intersection of Black feminist theory and environmental thought.  As Founder and Chief Creative Officer at Ask An Amazon she designs educational tools, curates community gatherings, gives lectures, and offers consulting services that serve Black Feminist Fuel for Sustainable Futures. She is also a Faculty Fellow in the Cornell University Department of Literatures in English and an Assistant Professor of African American Literature. Dr. Frazier is currently at work on her first book manuscript—an ecocritical study of contemporary Black women artists, writers, and activists. In her analyses, she probes the ways that dominant theoretical and disciplinary frameworks in environmental studies obscure the legibility of what she calls a Black feminist ecoethic as it manifests in Black women's environmental writing, visual art, and activism across the African diaspora.