World premiere of a CHRA digital commission and a text by Dr. Manijeh Moradian, featuring a Q&A with artist Amitis Motevalli.
For Khar va Attar, the artist takes on the challenge of channeling a conversation between 10th century Persian scholar and doctor, Ibn Sina (Avicenna), her uncle Manoucher Emrani, an agricultural engineer and botanist, and her friend, Soraya Medina, a recently departed food justice advocate. This surrealist séance takes the form of a performative video woven together with other digital media. Khar va Attar explores the various medicinal properties of the different parts of the rose as well as other foods and plants, creating a hybridized recipe for healing.
Moderated by Dr. Angela Harutyunyan (American University of Beirut)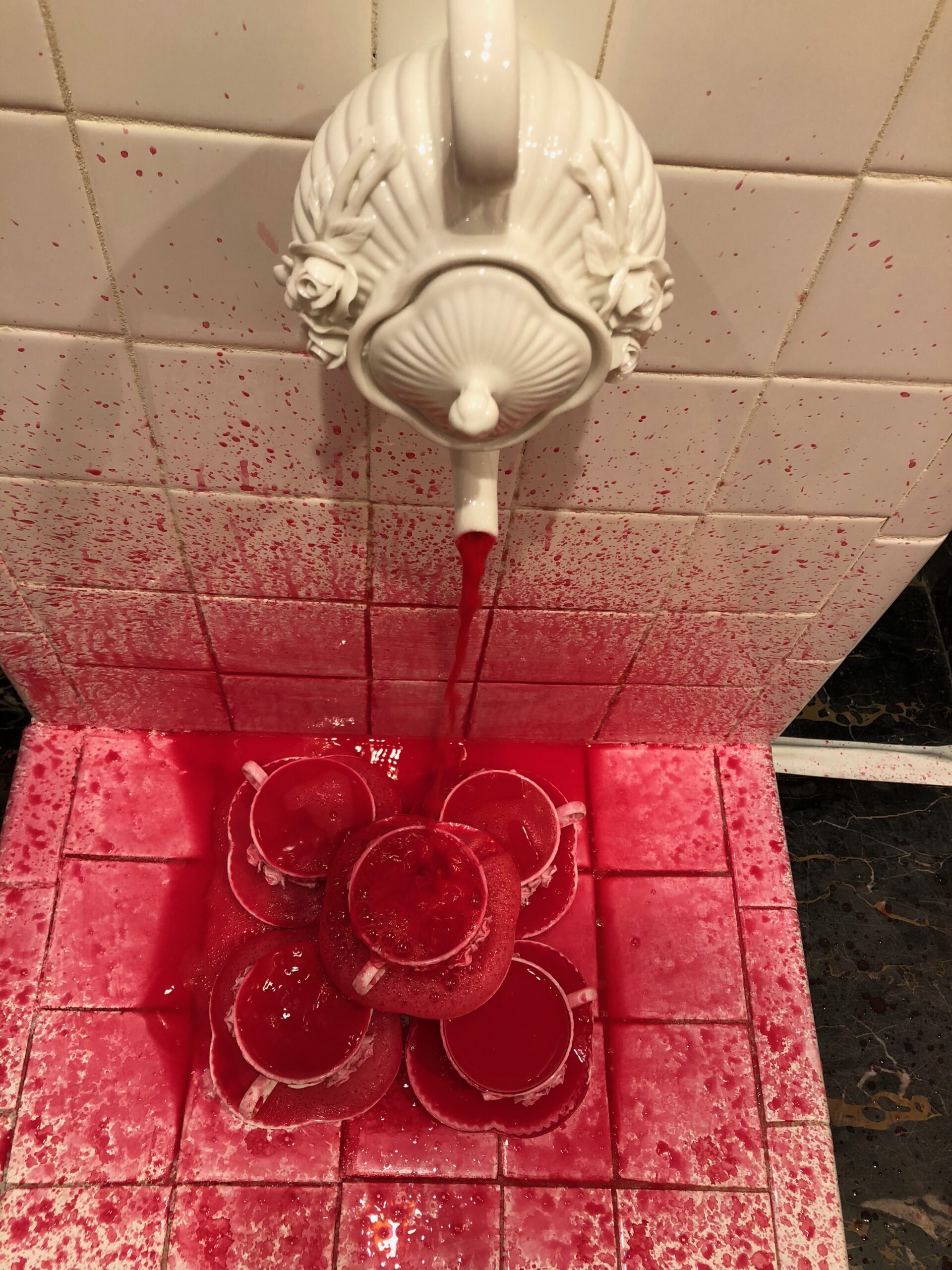 Amitis Motevalli is an artist who explores the cultural resistance and survival of people living in poverty, conflict and/or war. Her experience as a trans-national migrant is foundational in her work. Through many mediums including, sculpture, video, performance and collaborative public art, her work juxtaposes iconography with iconoclasm. Her work intends to ask questions about violence and historical documentation and canonization, while invoking the significance of a secular grassroots struggle. She currently lives and works in Los Angeles, exhibiting art internationally as well as organizing to create an active and critical cultural discourse through information exchange, either in art, pedagogy or organizing artists and educators.
Manijeh Moradian is assistant professor of Women's, Gender and Sexuality Studies at Barnard College, Columbia University. Her book, This Flame Within: Iranian Revolutionaries in the United States, is forthcoming from Duke University Press (November 2022). She is a founding member of Raha: Iranian Feminist Collective.