Co-presented with the Vera List Center for Art and Politics at the New School, Fehras Publishing Practices's Sami Rustom and Kenan Darwich share their research into the history and presence of publishing and its entanglement in the sociopolitical and cultural sphere in the Eastern Mediterranean, North Africa, and the Arab diaspora. Engaging different methods and ways of production, the collective focuses on the relationship between publishing and art historiography. Their practice is concerned with the role of translation as a tool facing cultural domination in its traditional and modern forms, as well as a tool for creating solidarity and deconstructing colonial power. The collective's investigations and queer interventions into narratives take place at public libraries, book markets, and in private and institutional collections.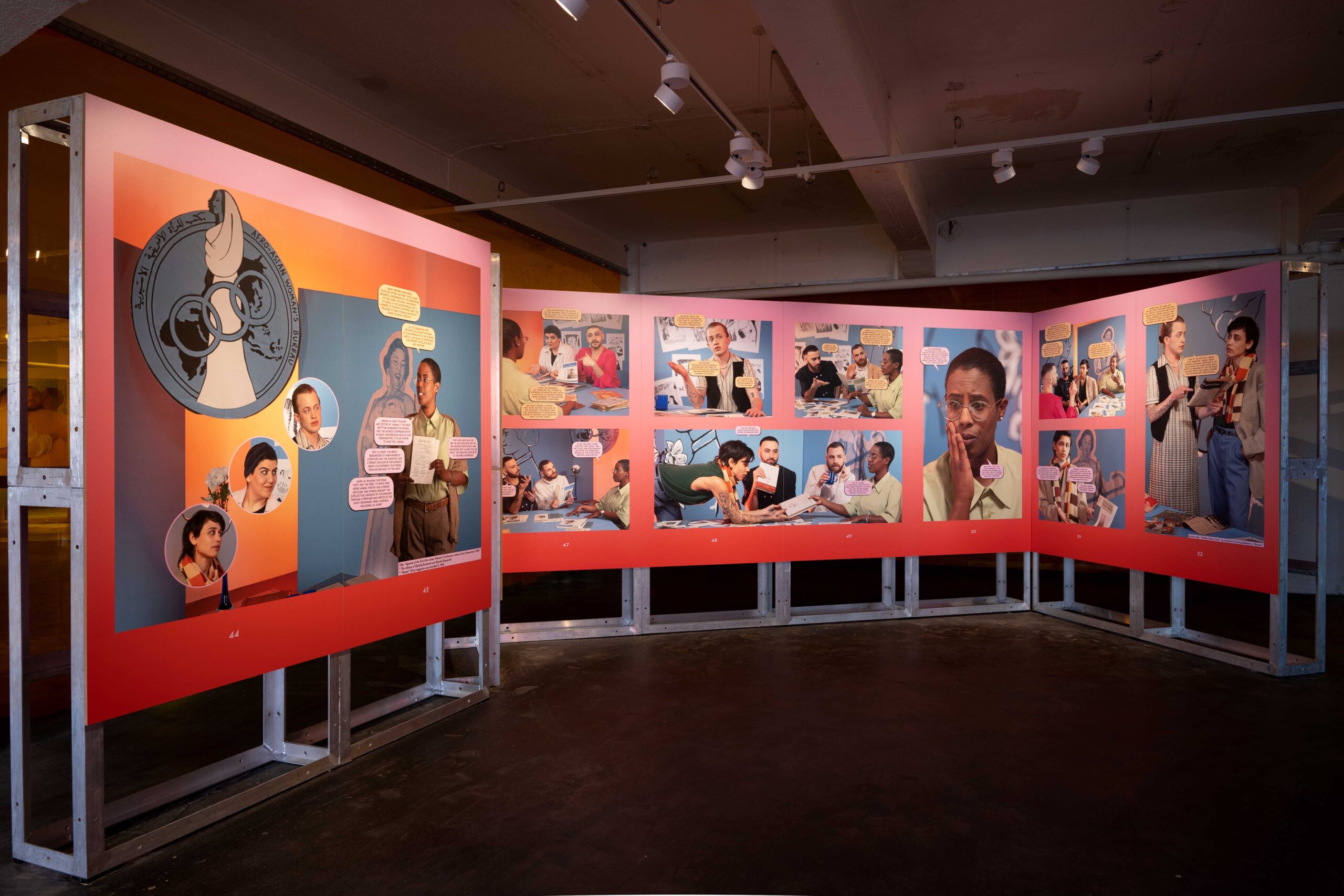 The presentation includes an excerpt from a recent film, following Fehras' participation in documenta15 in 2022. The film looks at cultural practices during the Cold War period which is part of a long-term research project of the collective. In the film, both artists share their personal experiences with gender, migration, obsession, collectivity, independence, separation, and the desire for a common public solidarity.
Registration is via the Vera List Center for Art and Politics at the New School.