Talks Series
---
Faustin Linyekula: Of Ruins And Responsibility
March 12, 2021 @ 12:00 pm
Virtual Event
This lecture will be (again) a dialogue with the ruins I inherited from my fathers, guided by the poet's voice:
I would come to that country, my country, and I would say to it:
"Kiss me without fear… And if I do not know what to say, it is still for you that I speak. "
And I would say to it:
"My mouth shall be the mouth of misfortunes which have no mouth, my voice the freedom of those which break down in the prison cell of despair. "
And, coming, I would say to myself :
"Beware, my body and soul, beware above all of crossing your arms and assuming the sterile attitude of the spectator, because life is not a spectacle, because a sea of sorrows is not a proscenium, because a man who cries out is not a dancing bear. "
Aimé Césaire, Return to My Native Land
(Translated from the French by John Berger and Anna Bostock)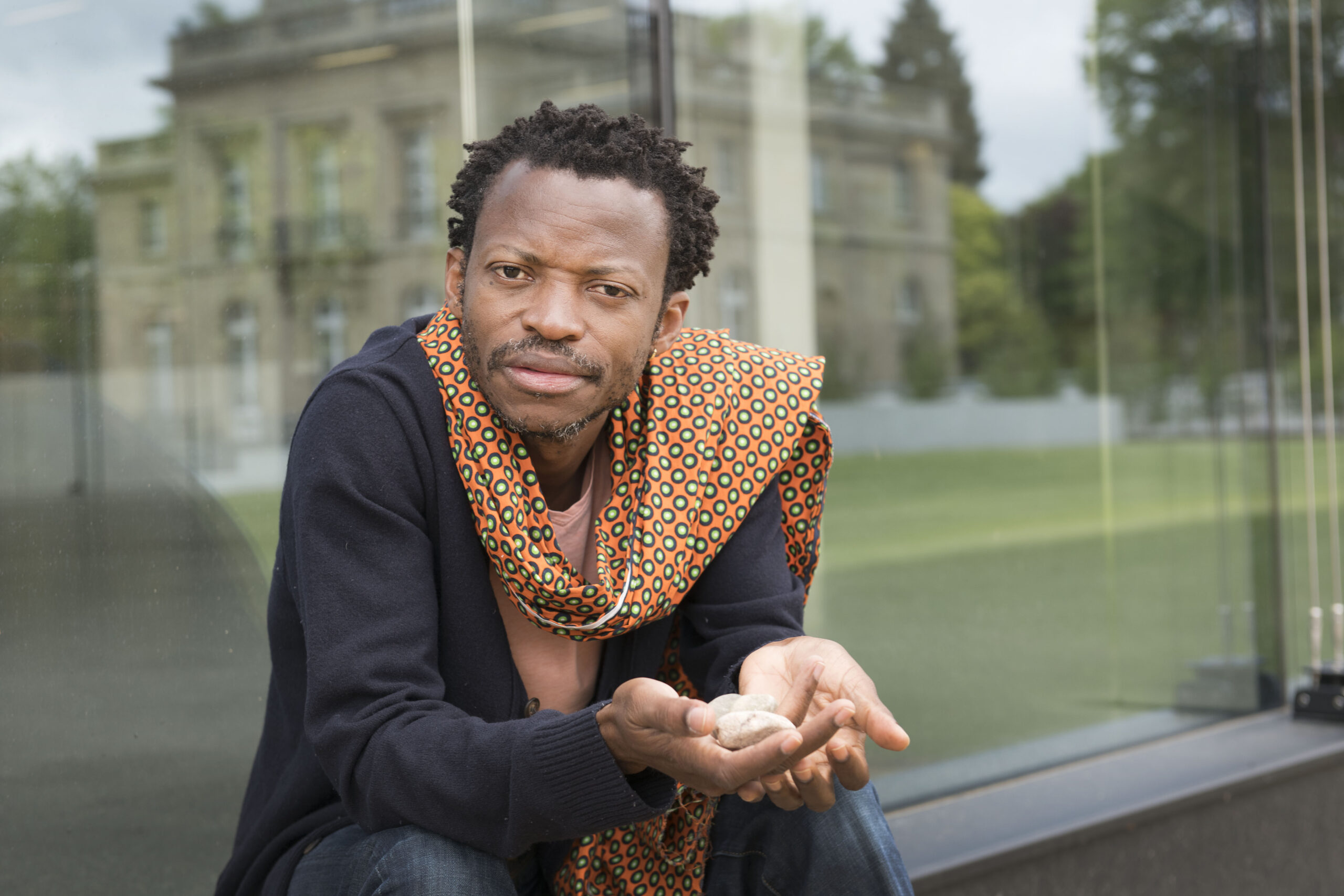 Dancer, choreographer, director, storyteller, Faustin Linyekula lives in Kisangani, DRC. He is the founder of the Studios Kabako (2001), a space dedicated to dance, visual theatre, music and film, providing training programmes, supporting research and creation but also developing community works in the Lubunga district. Mixing movements, texts, video, and music, Linyekula's work, eminently political, defies all classification. Infusing poetry into daily life, it tells stories about Congo and how the troubled History of his country has dramatically affected individual journeys. Linyekula received the Principal Award of the Prince Claus Fund (2007), the first Prize of the CurryStone Foundation (2014), and the Tällberg / Eliasson Global Leadership Prize (2019). In 2016, He was Associate Artist to the city of Lisbon (2016) and to the Holland Festival (2019). He was awarded the first Soros Arts Fellowship (2017).