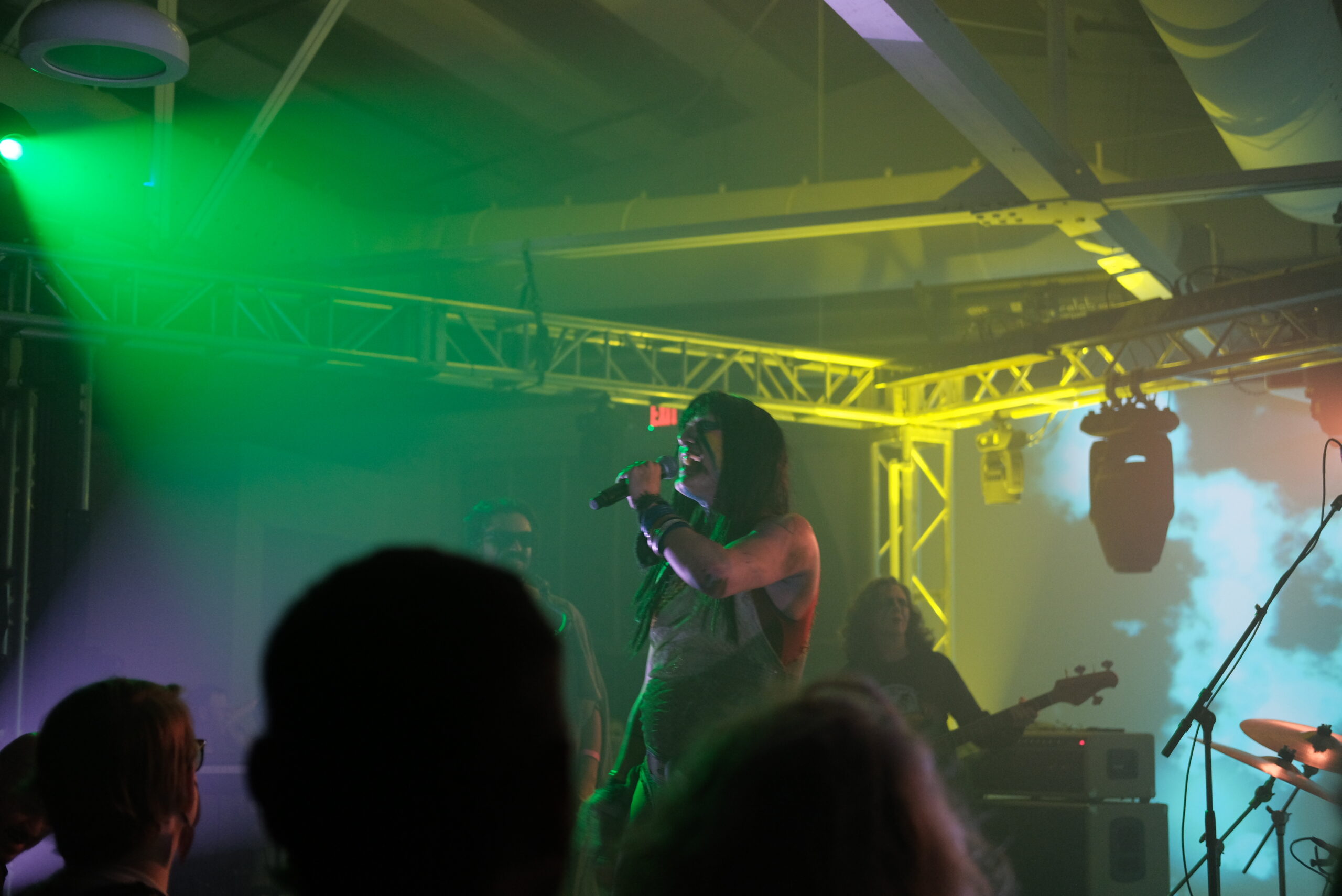 In Spring 2022, our first cohort of MA students traveled to the Fusebox International Performing Arts Festival in Austin, Texas. The trip was part of the student's first-year core course requirement (HRA 504: Collaborations & Community), taught by CHRA Director, core faculty, and artist Tania El Khoury.
Over the span of four days, MA students attended eleven different shows that included live art, visual art, sound installations, performance art, theater, dance, and live music:
100 Keyboards

by ASUNA, with Aki Onda

CHRISTEENE

FUTURE SOLITUDE

by Kenyon Adams, Kayla Farrish, and Vinson Fraley

High Winds

by Sylvan Oswald

MXTX: A Cross Border Exchange

by Golden Hornet, Graham Reynolds, Coka Treviño, Felipe Pérez Santiago, and Orión García

Princess Goes to the Butterfly Museum

by Michael C. Hall, Matt Katz-Bohen, and Peter Yanowitz

SHABOOM!

by Silky Shoemaker, Lex Vaughn, and Paul Soileau

The It's 'Not' Fair

with Michael Anthony, García, Andie Flores & Sam Lavigne, Cande Aguilar, hiba ali, ICOSA Collective, Jay Roff-Garcia, MASS Collective, Mónica Vega, Sam Lavigne, and Steve Parker

The Plastic Bag Store

by Robin Frohardt

The Whisperers

by Leyya Mona Tawil, Henna Chou, Chris Cogburn, and Parham Daghighi

Yes, And

by Gesel Mason
The group experienced dynamic and varied work in museums, galleries, theaters, warehouses, pop-up venues, and municipal parks across the city. The festival offered our students glimpses into the possibilities and intersections of approach, genre, venue, and context. 
Expanding on the premise of El Khoury's course, students looked to identify the role of the artist in the works. They considered how different modes of collaboration play out between artists, the artwork itself, the community that informs it, and those that experience it. The trip also gave the students an opportunity to experience art outside of the purview of the Center's curatorial offerings and away from the New York City-centered art world. 
Despite the packed schedule, the students were able to relax and meet with the artists, organizers, curators, and arts-loving locals. The group also had time to enjoy the local cuisines, paddleboard down the Colorado River, splash in Barton Springs, and bond over the trials and tribulations of group travel. 
The MA program at the OSUN Center for Human Rights & the Arts seeks to provide a rich, holistic experience grounded in research, practice, and community engagement. Experiential learning opportunities such as this one form a critical part of the MA program curriculum. Each semester, CHRA organizes different field trips, guest visits, and cultural activities as part of the MA student experience.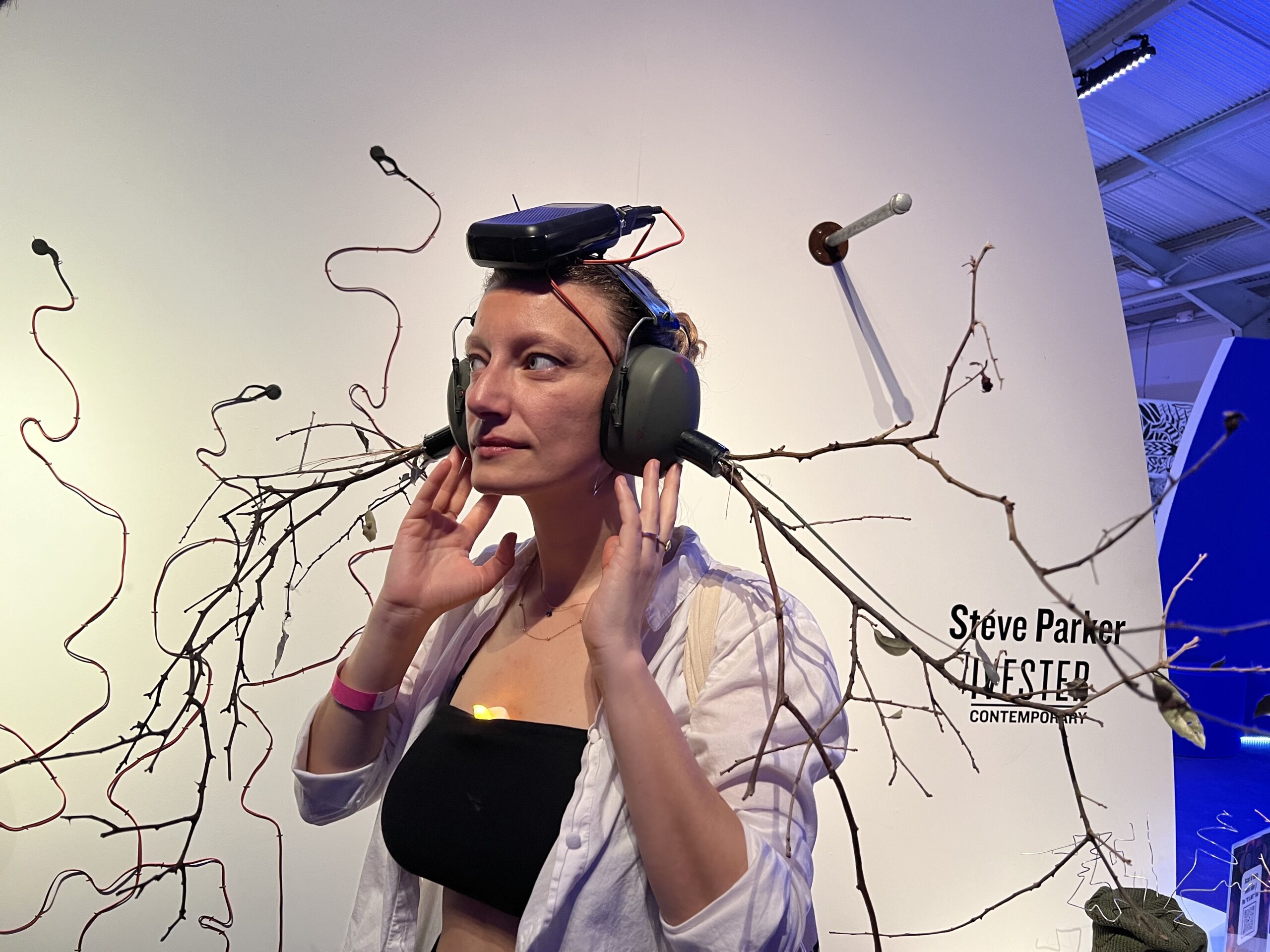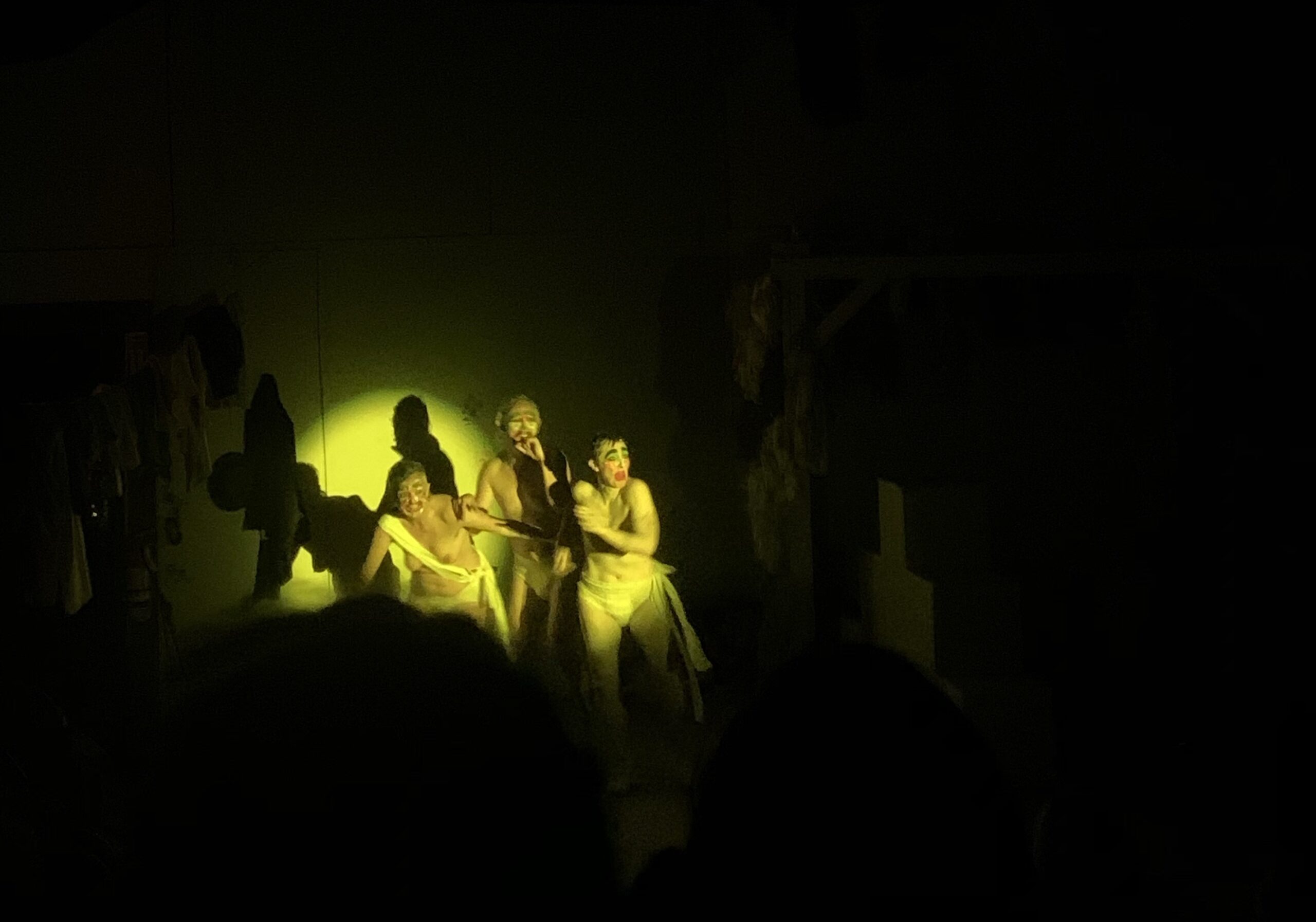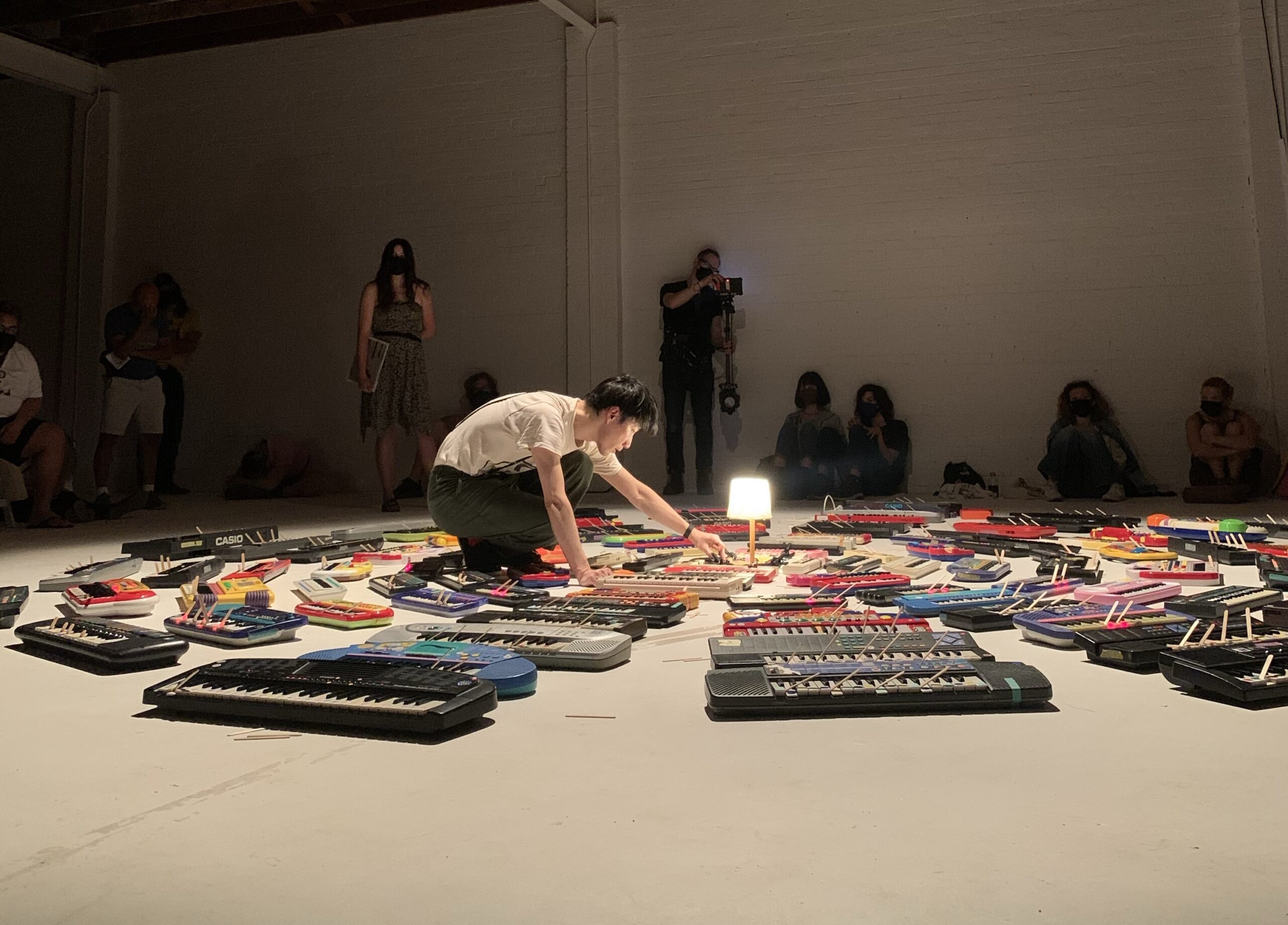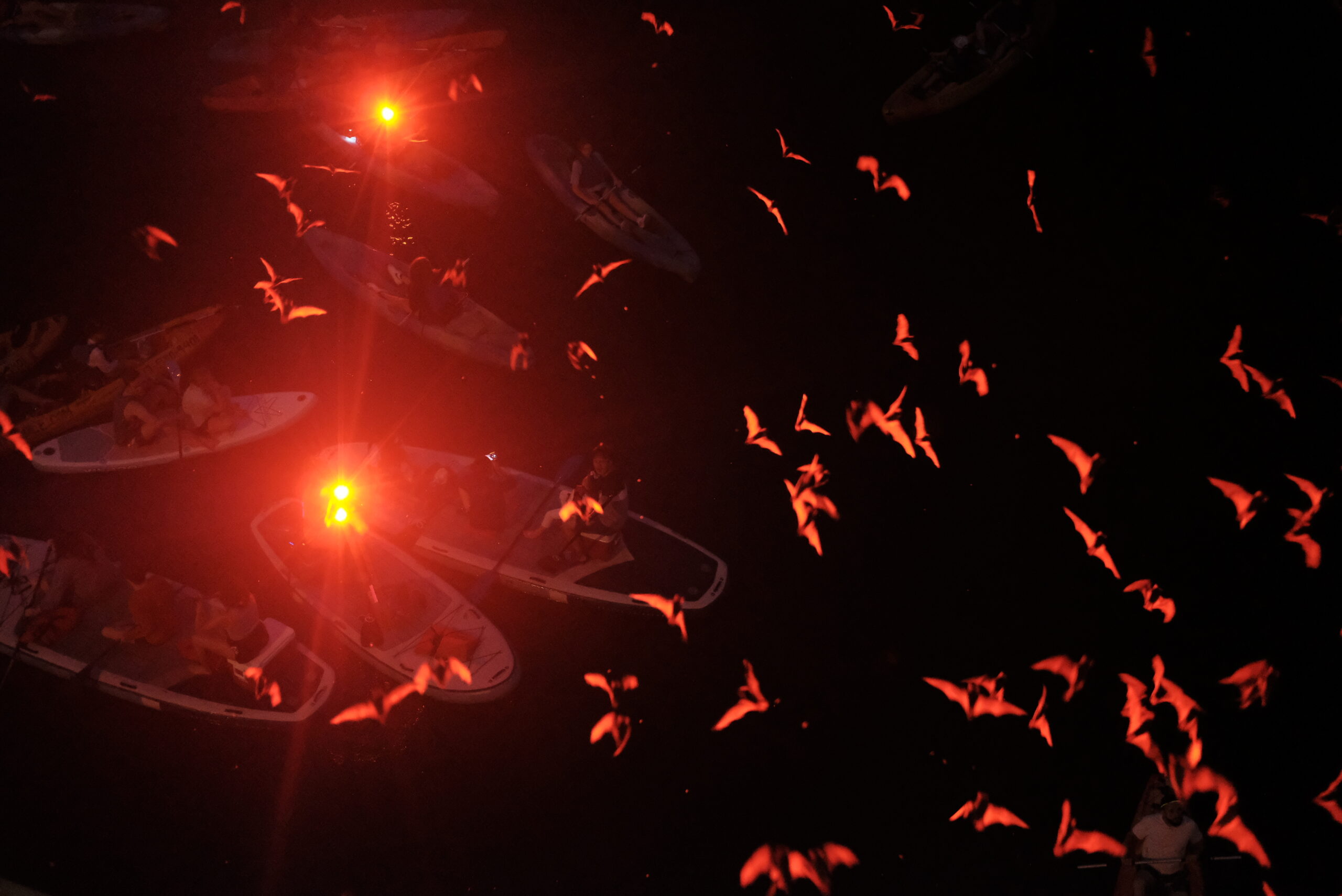 Image credits: performance by CHRISTEENE, photo by Nour Annan; Isabella Indolfi at Steve Parker's exhibit at Ivester Contemporary, photo by Tania El Khoury; performance by SHABOOM!, 100 Keyboards (by ASUNA), and bats flying through Austin, photos by Nour Annan.