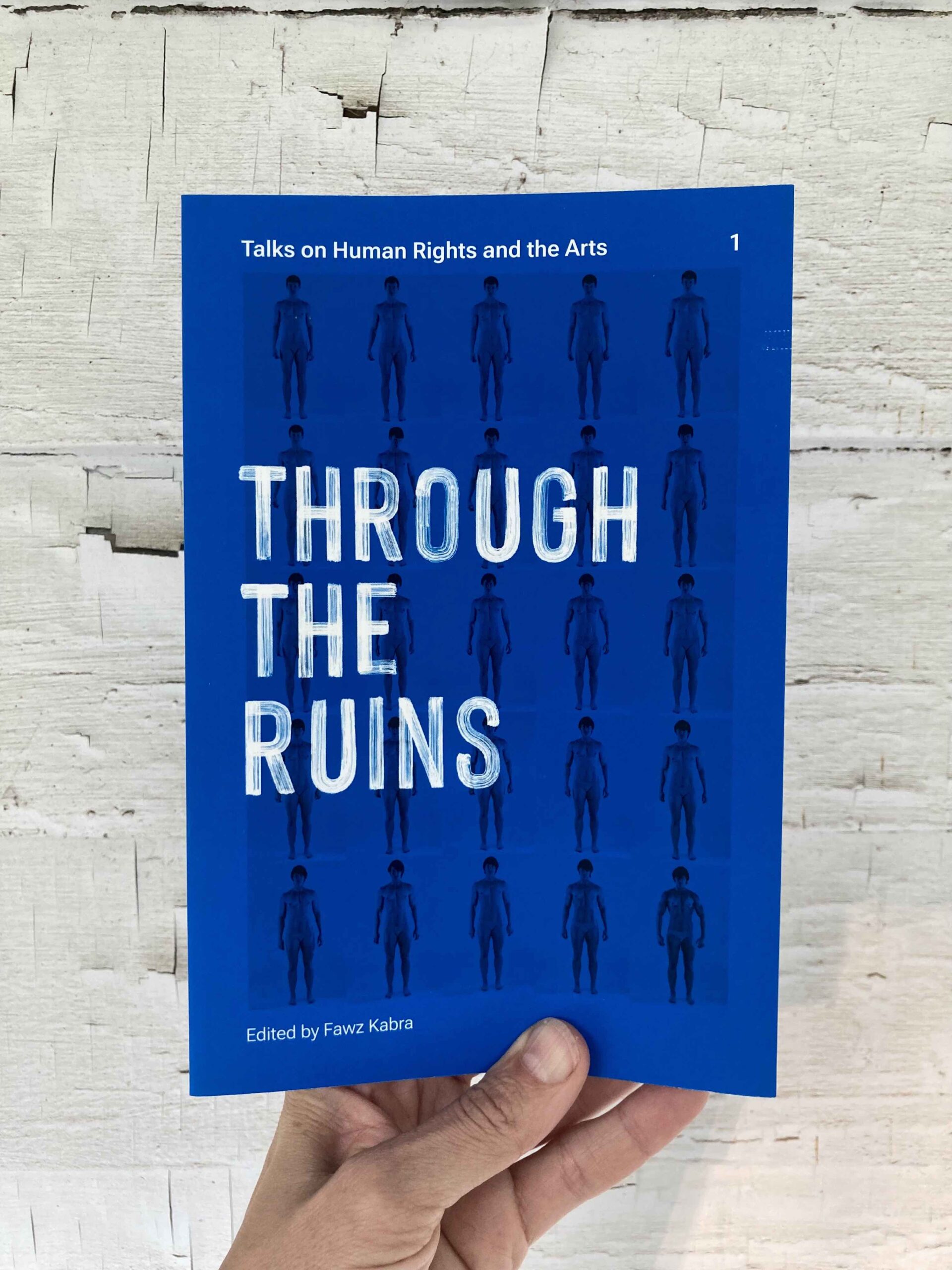 CHRA is delighted to share its first publication, Through the Ruins: Talks on Human Rights & the Arts 1. This is the inaugural volume of an annual series, created as an educational resource for all.
The book is based on talks presented at CHRA by choreographer Faustin Linyekula, art critic duo The White Pube, visual artist Cassils, activist and choreographer Emily Johnson, investigative agency Border Forensics, performance artist Ashmina Ranjit, scholar Mark Sealy, and singer and songwriter Hamed Sinno. It was edited by curator Fawz Kabra with a foreword by CHRA's director Tania El Khoury.
In their own words and in conversation with others, these activists, scholars, and artists from around the globe, make evident the richness and range of contemporary practices at the intersection of human rights and the arts. Each chapter is introduced by a scholar or curator and is followed by a Q&A with an international audience. The book is designed by Will Brady and is co-published with Natus Books, a project of the Institute for Publishing Arts (Barrytown, NY).
Through the Ruins is available for sale in print and as a free educational resource online.